Welcome to Happy Smiles!
Dentists Serving The Children Of Horn Lake, MS
At Happy Smiles we promise to provide high-quality dental care for children in a fun and family-friendly environment, regardless of family income.
We only see kids. All of our dentists spend their entire day focusing solely on the unique treatment of children's oral health. Our office is geared toward making a trip to the dentist as fun & comfortable as possible, from games in the lobby to movies on the ceiling in the treatment rooms.
We treat all patients with care & compassion, doing all we can to ensure your child's trip to the dentist is a positive experience. We have discovered that one of the best way to ensure it is a great experience for the child is by promoting parental involvement. Not only do we allow parents to be present with their children throughout their dental visit, we encourage it!
Your involvement in your child's dental visit not only helps put you and your children at ease, but also provides an open dialogue with the dental team for immediate feedback and tailored recommendations.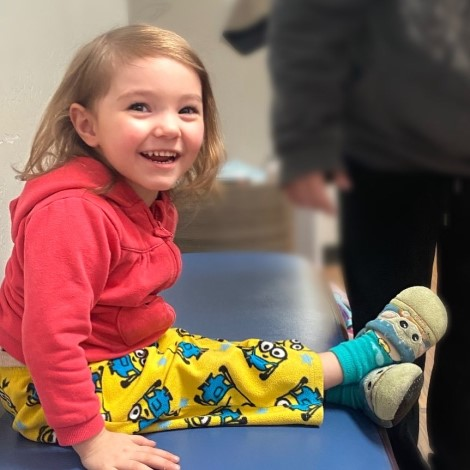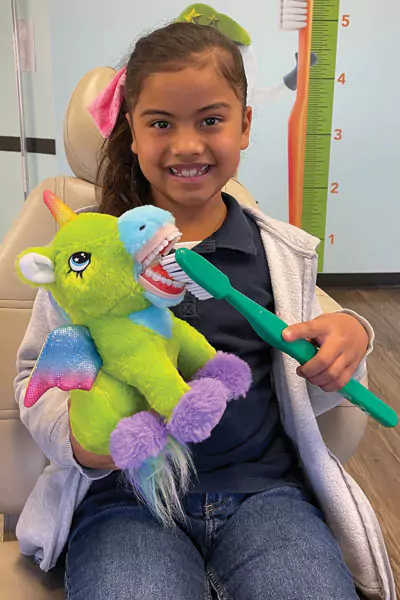 Focus on the Child
Kid-Friendly Dentists
At Happy Smiles, we ONLY see kids. All of the dentists go through a rigorous in-house training program to ensure your child will receive care tailored to their unique needs, rather than simply being treated as a smaller adult.
Our entire office is designed around, and dedicated to ensuring children have the BEST possible experience at the dentist. Our team works with children everyday, and knows it takes a special approach to make sure kids are comfortable, entertained, and compassionately treated while at the dentist. Our goal is to have children leave their appointment excited to return for their next one.
Parental Involvement
Not Only Allowed, But Encouraged
Unlike many other dental offices, not only do we allow parents to be present with their children throughout their appointments, we encourage it! This works wonders making sure your child is at ease during their appointment, and also gives you an opportunity to discuss your child's oral health with our dentists and get immediate feedback and tailored recommendations. Ask questions, get answers, and cheer on your kid!
Insurance
Exceptional Dental Care, Accessible Dental Care
We want to make sure that your family receives the highest quality dental care, period. That's why Happy Smiles does everything we can to make sure coming to our dental office affordable. We accept most insurance plans as well as Medicaid. Our team is trained to work with your and your insurance provider to ensure you get the most out of your coverage.
All services are provided by MS licensed general dentists.